Player and Faction Update - This week we explore the player models and the factions they belong to.
Creating a unique player in a steampunk environment was not the easiest thing to do, and still be original. It's almost expected to see an over abundance of gears and clockwork when you hear "Steampunk", but how practical is that?
So with that in mind, we went in a direction that fused classical Steampunk, with a more dirty and realism based Diesel Punk (more of a MadMax style of grunge).
Our vision vs. our needs:
In the early stages of character development, we had a few ideas of what we were looking for, but the art direction for character was really just an art reference sheet at this point. Our primary character concept artist Cormac 'Mac' Langen did an amazing job taking notes and critiques on what we gave him in direction and what he did with it.
His 1st step was to narrow down exactly what is was we were looking for: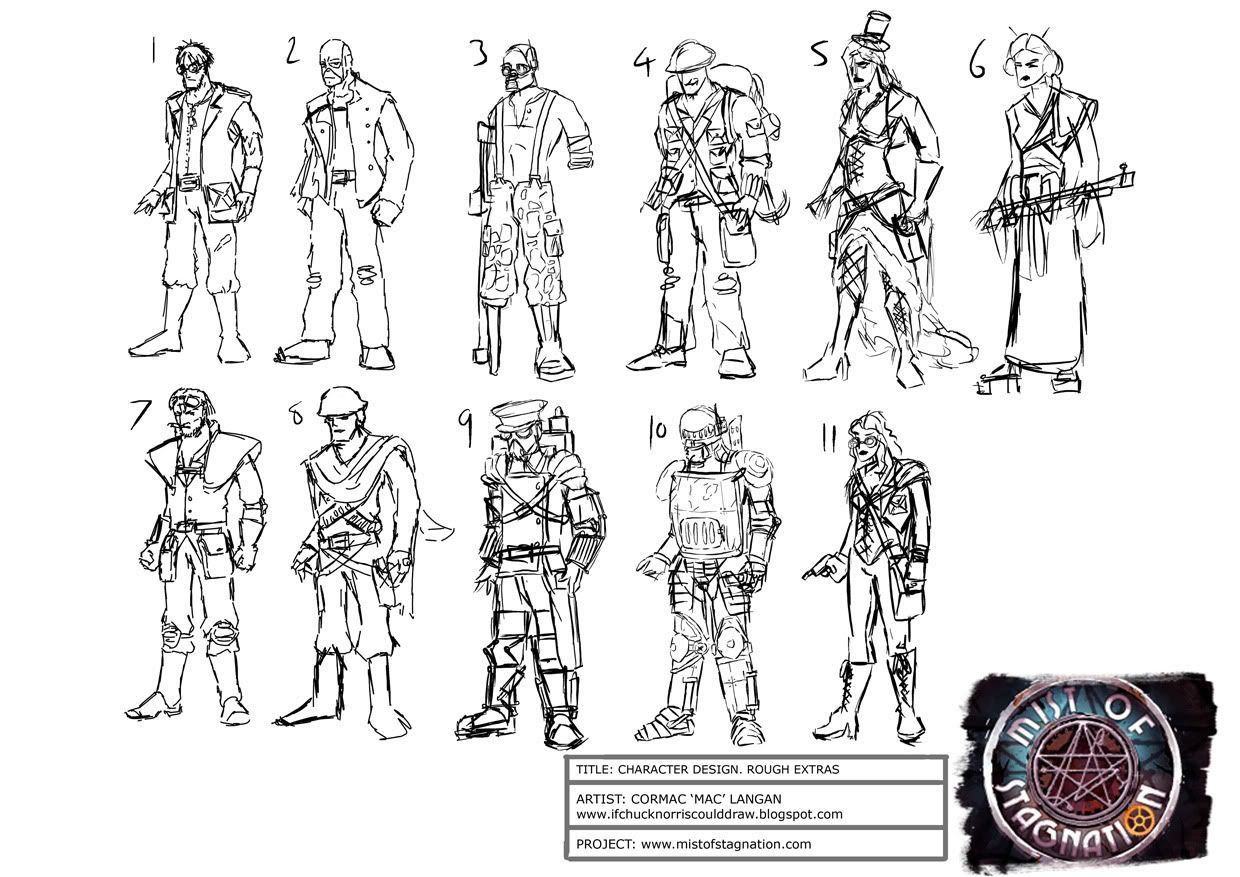 After we decided on a design to go after, he then presented us with a color scheme to pick from: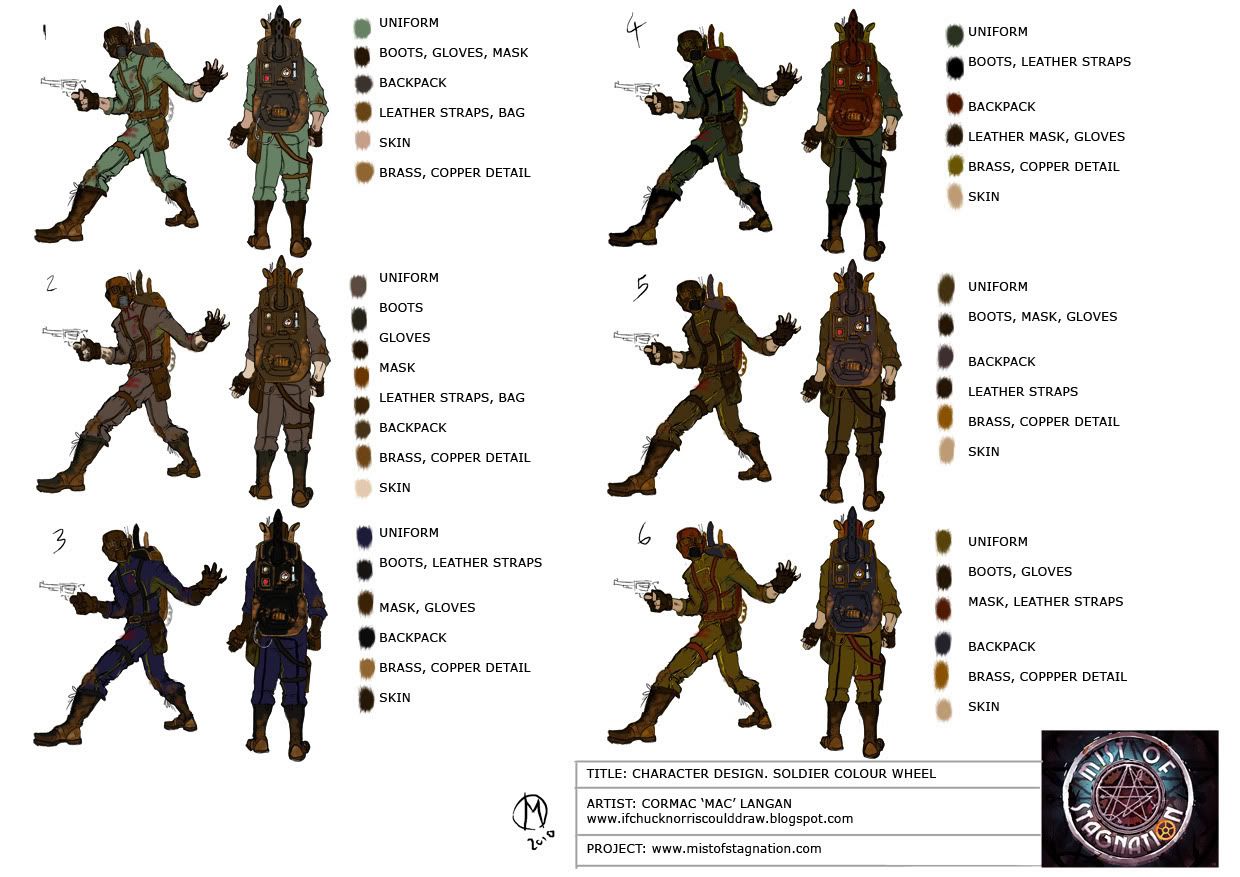 From there things were starting to come together and the art direction for the 1st faction was well underway.
Iron Masons: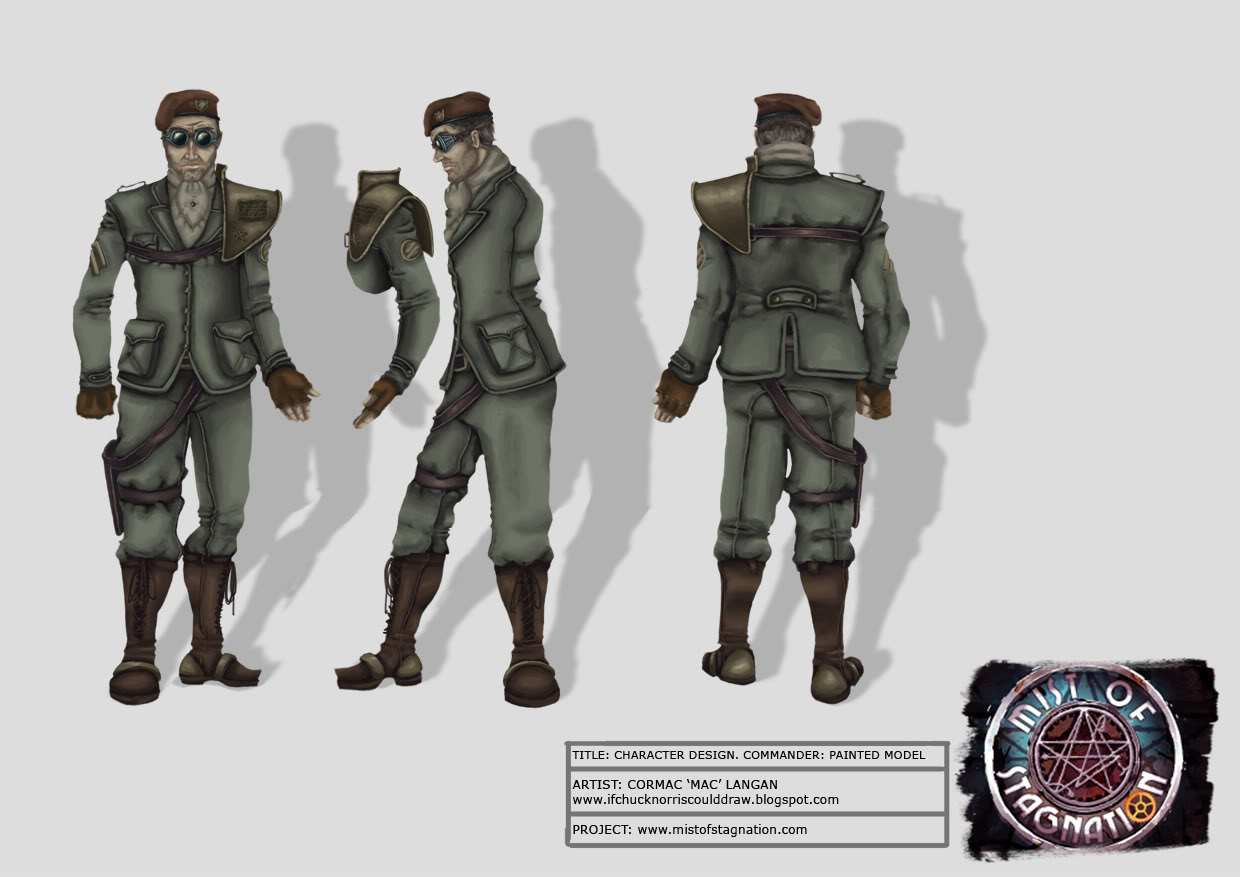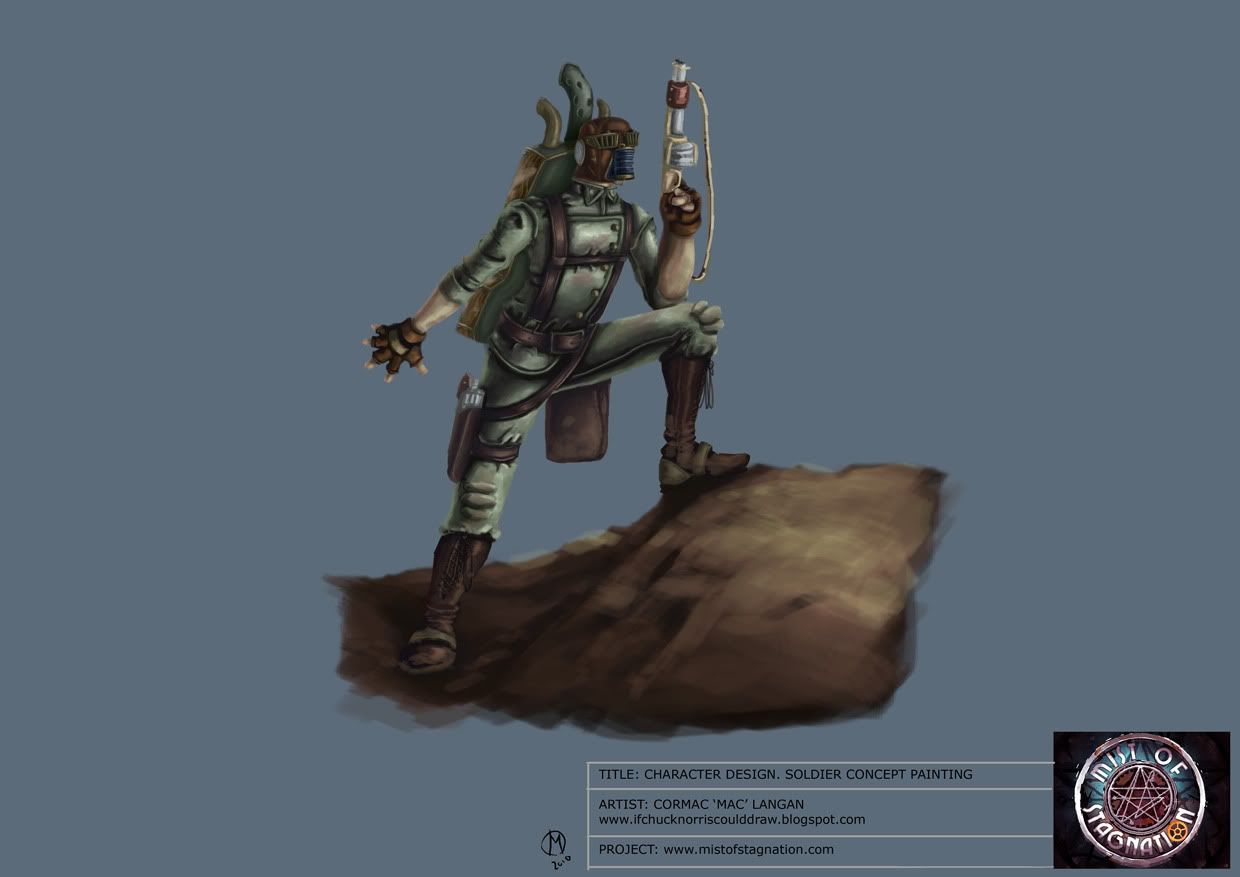 The same idea was used on the Northland Pirates after we established they were more of rag-tag misfit outsider type group.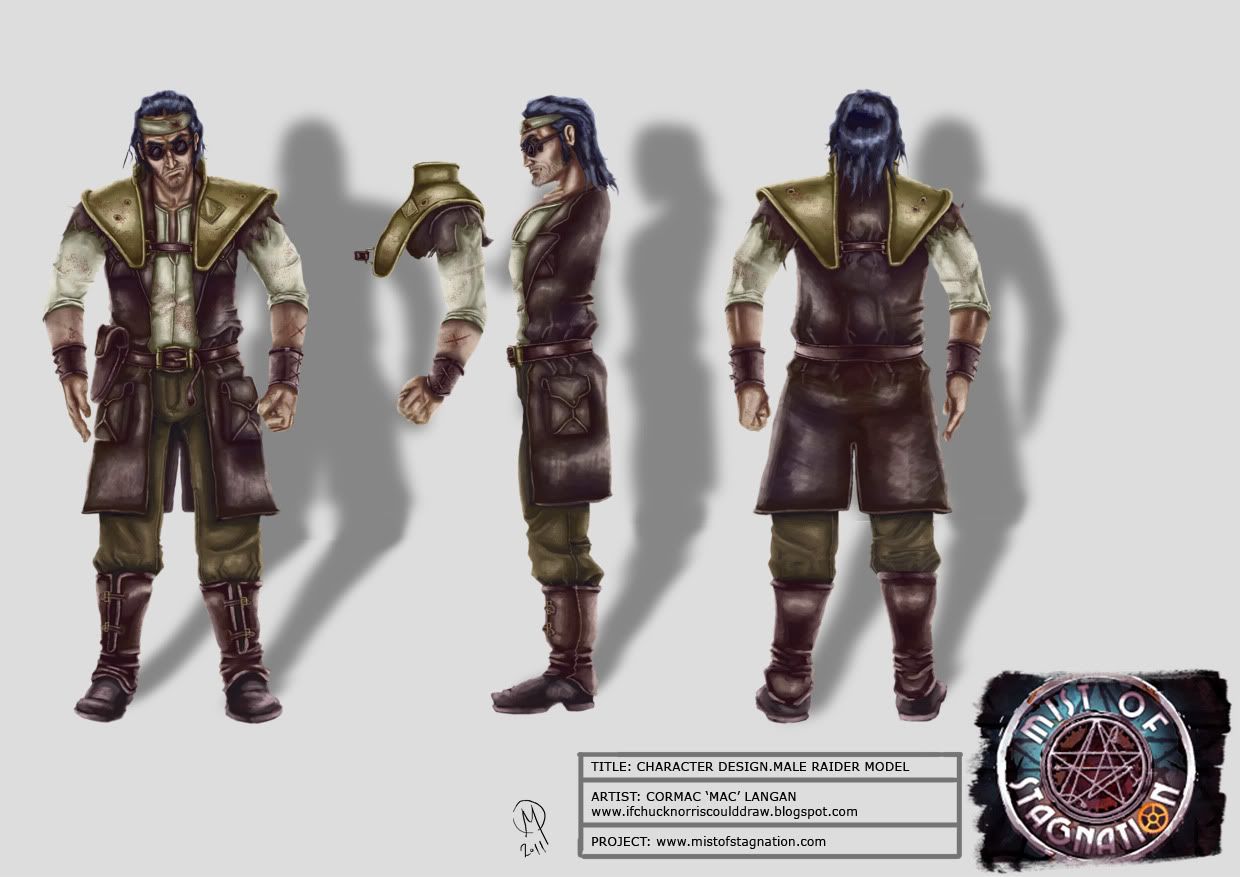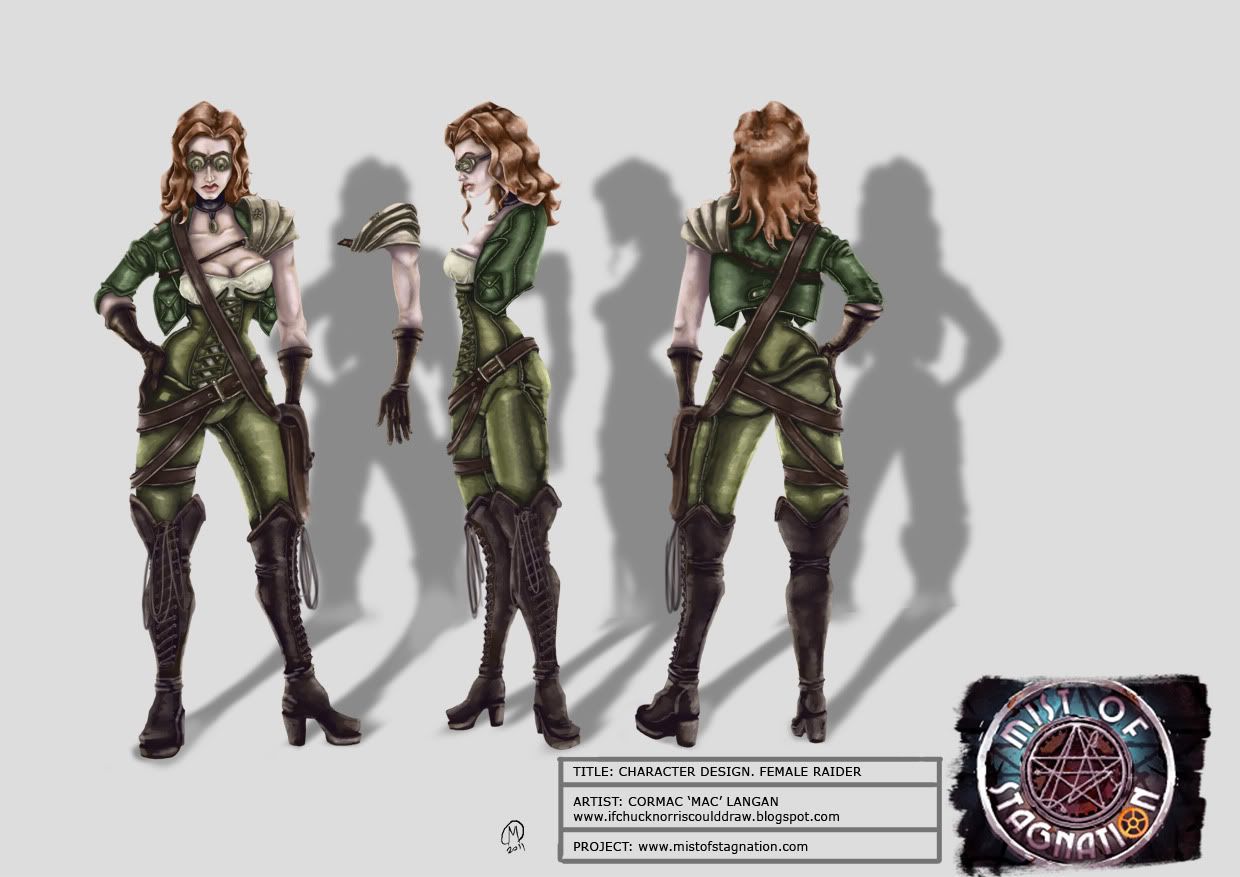 Let us make man in our own image:
With all this great concept art, it was time to turn it into reality.
We had a very talented player modeler, but as the Indie world works; he just stopped communicating one day and was never heard from again. This was a huge setback for us, as we already had 2 player models modeled.
Enter Errol Stange.
Errol was a great addition to our team, as he had a natural feel for steampunk, and had plenty of experience with player modeling. I will let his work speak for itself...
1st he created a base male sculpt for us to use: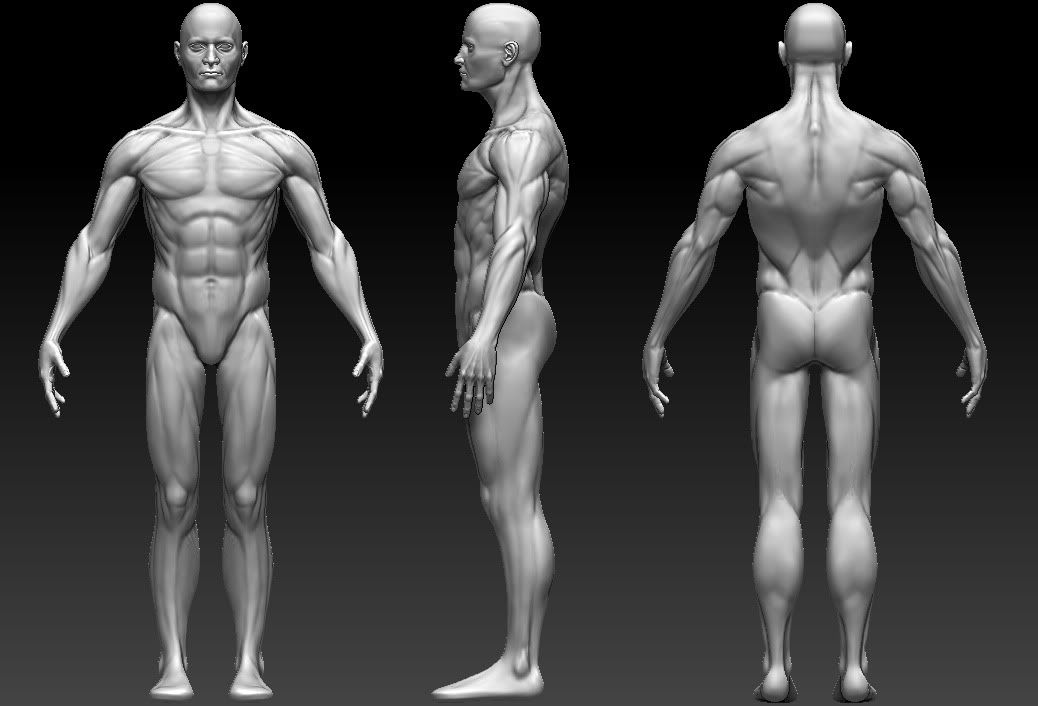 and then blocked in the main details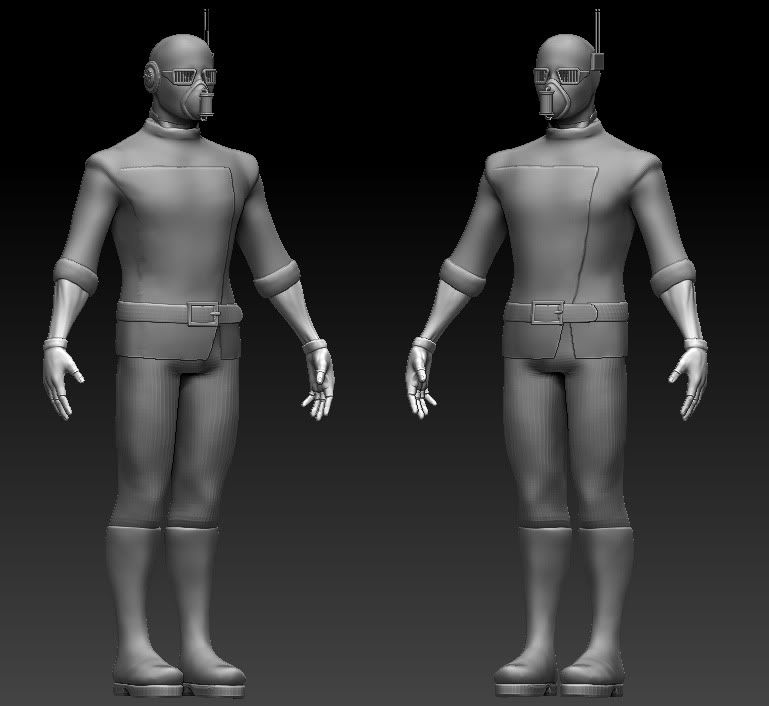 This was the point when our detail concepts cam into full use: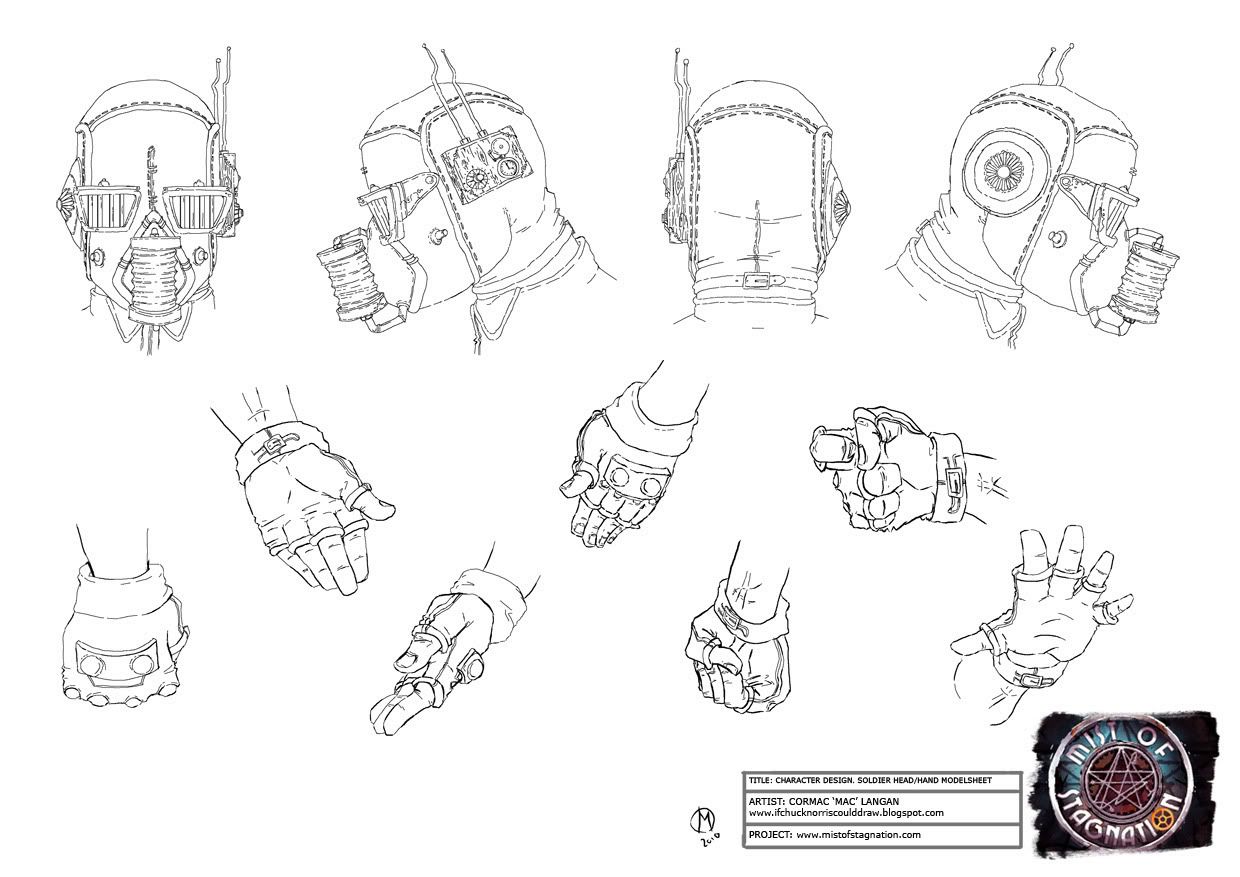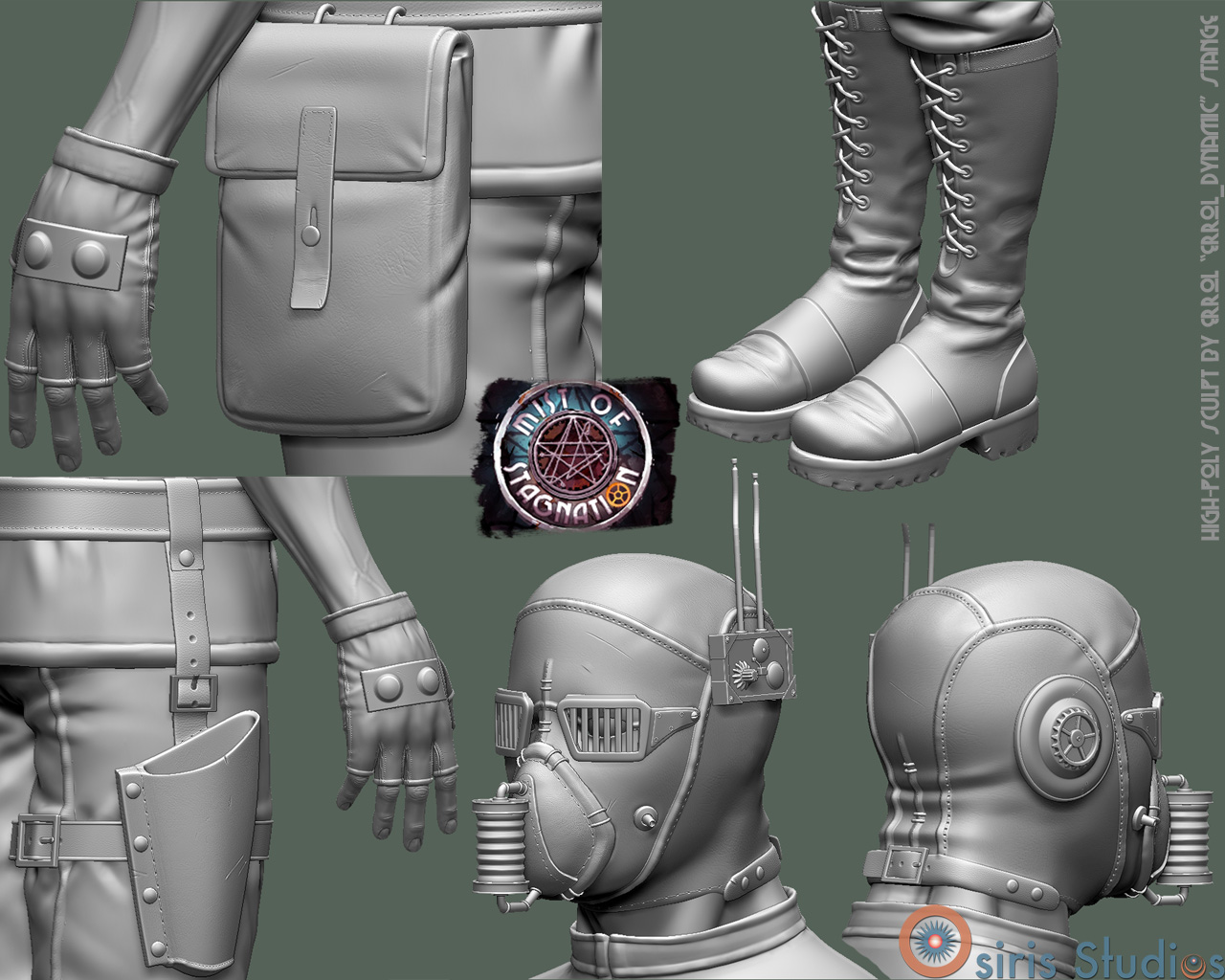 Giving us our final render of the 1st Iron Mason model: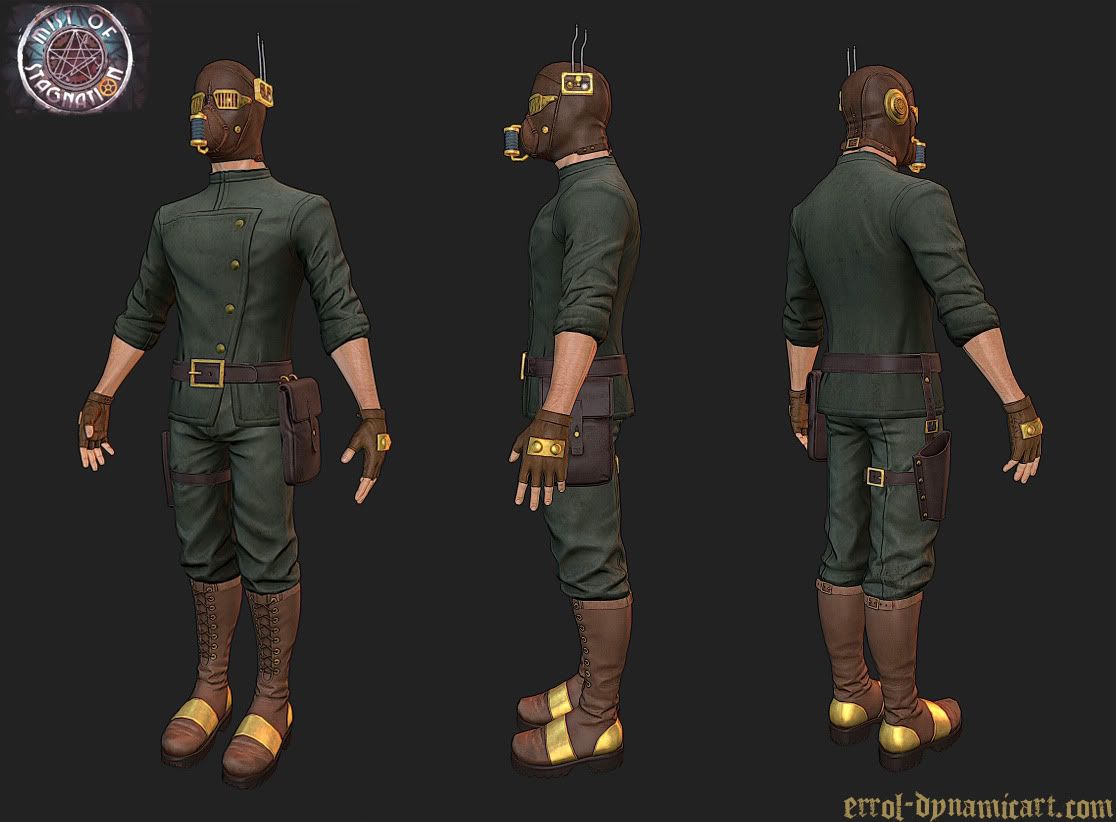 Our other characters will not be parts of future updates (in the 8 weeks of updates), but will be displayed in our image gallery as they become ready.
Factions: So who are these guys?
I know 2 groups of people don't really need a reason to kill each other in an endless battle, but hey, we got one.
After the great wars of the early 20th century had laid waste to the world, all structured governments and militaries fell apart as chaos and anarchy ruled. Two main groups were formed as the struggle for control of the few remaining resources on the planet were scavenged.
The Iron Masons
Quote:
The Iron Masons, one of the oldest of the surviving factions, is also one of the strongest. This stems from their militaristic nature, and heavy industrial background. They believe that the way to bring humanity back from the brink of extinction is by returning the world to what it once was. They are willing to stop at nothing to achieve their goals, and have the manpower and technologies to do it. Originating from a closed society known as the Freemasons, the Iron Masons have very clear cut ideals about leadership and patriotism. Traitors are very rare, and if it occurs, the perpetrators are punished to a degree that would give most nightmares.
The Northland Pirates
Quote:
A relatively recent addition to the power on earth, the Northern Pirates are a group of scavengers and survivalists, looking to make their way in the wastelands of earth. Lacking advanced technologies, they make up for it with ingenuity and knowledge of their surroundings. Living in harmony with their environment has taken its toll on their social structure. As a collective whole they act more like a pack of wolves then human beings. Prone to internal conflict, they are feared on the front lines of battle
The Iron Masons are typically more technology based and are found in the remnants of the old world, rebuilding it in their image, while the Northland Pirates are outcasts and with their nomadic nature, they are usually found on a coast or mountain range in very makeshift villages.
Once again we thank you for checking out news, and keep spreading the word. We thank you for all the encouragement we have been getting from the public. We even are working a deal with Abney Park right now to provide them with something for their upcoming music video.
...and as always
Thanks for reading and be sure to check back next week. If we get enough
followers
by week 8, we will have a very exciting gift for you!